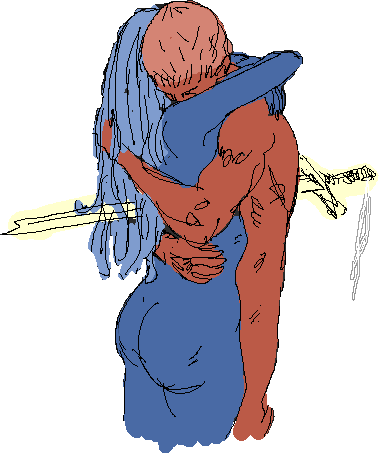 Sinuessa
A downloadable game for Windows and macOS
A sword that was designedly forgotten, forged in love, pride and fear, shall bind you back into one
The reunion will bring the wrath of gods, for it is forbidden.
Now is the time, keep this new form you desired.
Shine, dodge, be brigth together to brave time and a fatal fate...

Gameplay :
Death is a fatality.
The players can only hope to hold the most time alive, which is increasingly difficult over time.
The controls were built in relation to the souls of the two people who make up the one character. It is therefore possible to play two by sharing the controls, or play alone by getting used to the bodies of these two characters together in one.
GitHub : https://github.com/Papouff/SinuessaSource

This page and the game may be updated.
For controls, see directly in game.